Beneath the Treatment Mask: The Mess Mortality Makes of the Mind
In January of this year, I received an email from Sue Evans M.D., MPH. I didn't recognize the name so I scrolled down to her email signature. I remember seeing Yale University and immediately exclaiming, "YALLEEE!?"! What?
I was for sure she had the wrong email address. But wait…she's from Yale. People from Yale don't make mistakes like that. I scrolled back up to make sure it was, in fact, addressed to me. It was. And her words were as follows:
"We are developing a panel for consideration for the ASTRO 2021 national meeting, in Chicago this fall. The topic is "Challenging Cases in Patient Safety", and we are interested in having you serve as a former patient and current patient advocate on the panel. Your role would be to talk about how we might engage the patient in patient safety efforts. You would be alongside the delightful team cc'd here!"
More on this in a minute. Several weeks later, I received another email.
Subject: ASTRO 2021 Storytelling Session
"We are reaching out today to see if you would be interested in putting together a Storytelling session that is centered on highlighting the patient voice for the 2021 ASTRO Annual Meeting. This is a new format that allows ASTRO members and experts in the field to share their experiences through the art of storytelling."
ASTRO wanted me to tell my story…to share…with everyone.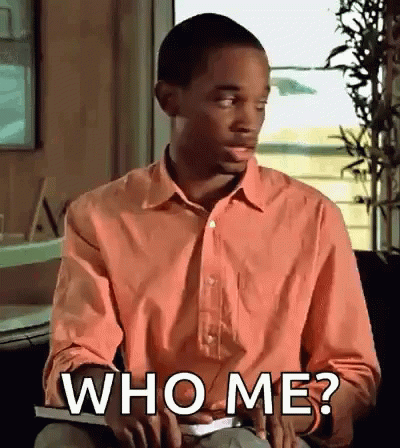 ---
There was clearly much to do before ASTRO in Chicago in October. I had one pre-recorded video session to create from scratch somehow and one in-person panel session alongside some pretty stellar company to prepare for so I didn't totally sound like a redneck from Alabama in front of a lot of very intelligent people. No pressure, but holy cow.
As you might imagine, much of the story surrounding this year's ASTRO began well before we arrived in Chicago. It started early September as I sat on our front porch and scribbled down an outline for the video we would create of my story with cancer. Where do I even start? What's the message? Who's my audience and how will what I say (or don't say) affect them? How do I structure everything so that anyone, especially busy radiation oncologists, would take the time to watch or care to watch? What is it about my story that makes it interesting? (My answer there was "nothing," but I had already committed so I had to find something). I had a lot to think about before I put the first person in front of a camera.
I lined up all the interviews with those that I knew held pieces to the story that I couldn't tell myself, and I prepared a list of questions for each interview to hopefully capture those pieces effectively. Everything seemed to be going seamlessly, and I was pumped for how it all might turn out. And then it was my turn. It was time to mentally walk through every single, tiny detail and moment of the most traumatic experience of my life that I had worked so hard to heal from. What on earth was I thinking when I said yes to that?
As I sat in the chair and faced the lens, chills ran down my spine. My neck got hot and slimy and the stabbing ache of immense fear flooded my body. I immediately jumped up and walked to the other room. Nope. Not happening. Not today.
This happened at least 3 times before I finally sat there and said something out loud, and even then, I sputtered around a while as K.T. tried to calm my nerves and ease me into some content. I had to focus on the outcome. I had to focus on the potential for someone to have better patient care through their cancer treatment because their physician heard what a patient feels and experiences on the mental and emotional side of things and be more sensitive to that. Finally, something meaningful came out.
The days of treatment and the initial year or two that followed are scary and embarrassing on so many levels and honestly days that I've worked hard to heal from and sort of forget. But there was something about hearing myself relive the fear and how I've processed various other crippling emotions that showed me how far I've come and how hard it really was. (I've never really admitted that. I've always just shrugged it off as something that happened and something we had no choice but to get through, but dang it was hard).
K.T. and I spent the following nights combing through over 6 hours of recorded content, learning how to use Premiere Pro, trimming possible phrases we wanted to keep, syncing audio, and piecing everything together in some sort of logically compelling manner. The Powells saw 3am more times in those two weeks than we have in nearly seven years of marriage and we literally almost killed each other due to exhaustion and drastically different ways of thinking. But we made it, and I have to say that I'm really, really proud of what we came up with. Now, to pray that it reaches the right people. (Click here to view)
---
Ok, Yale. Back to Yale.
Patient safety is one of those things that patients probably consider at some point in their treatment experience, however that consideration is likely passing and somewhat subconscious. But feeling safe under the care of our chosen physician is what establishes trust and what encourages us to keep pushing towards the finish line of treatment. We trust that what our doctors are doing is making a difference in our health.
When I first read through the panel ideas from Dr. Evans, I wondered how on earth I was going to provide any insight on patient safety. But as we all met and prepared for our session and went through case after case of missed or unorganized communication, I caught myself putting myself back in those patient shoes again and saying "but wait a minute, the patient probably heard that completely different. Of course, they're panicking.." or "that's probably a misunderstanding of what's actually going on behind the scenes. They just need a bit more explanation."
What we see as patients is how our care team communicates with one another, how information is transferred around from one sector of our care to another. We want to see that our care team is "boots on the ground", trained, educated, and ready to fight every battle alongside us. We hear the information being communicated to us, and we hang on every word about our disease and treatment (because our life depends on it) , and we also have a unique ability to tell when something is off. And what is important to note is that all of these things affect our experience in some capacity. We know that communication errors WILL happen. But it's how things are handled when those things happen that make a difference in how they're perceived.
Thankfully the incredibly insightful Dr. Sue Evans and Dr. Sheri Weintraub had the foresight to expose some of these common communication hang-ups in the form of an ASTRO panel and enlisted a variety of voices to speak on how these hang-ups can be caught before they happen, diffused if they do, and how this might affect the patient overall.
We had 10 total cases to present from one of the following categories:
Intradepartmental – between members of the same clinic (nurses, radiation oncologists, therapists, etc.)
Interdepartmental – between members of clinics that work together (medical oncology, radiation oncology, surgery, etc.)
Patient communication error – between the patient and members of their clinical care team
Communication with disruptive patients – when patients become hard to deal with, threatening, or angry
We spent months reading through RO-ILS cases, discussing the implications of the safety errors in them, and choosing what would resonate with the largest amount of people. It was my job to step back into the shoes of a patient and think critically about how the situation or language used by my care team might have affected my trust, my experience, my doubts and fears, and my comfort level…and share that. And what an honor that was. These are the kinds of moments that remind me that going through radiation treatment at a young age with a sound mind has purpose. It has a voice, and it has opportunity.
It still takes me several reads and various other methods of verification to comprehend that my voice has a place on any kind of stage, much less one relating to radiation oncology patient care. But as long as people keep handing me the microphone, I will keep facing fears and retracing moments of grief for the sake of the future cancer patients….because it heals me too.
Every single moment of preparation and thought that went in to completing my duties at ASTRO '21 was challenging. Things came at us out of nowhere that could have held us back and kept us home. I may be the only patient advocate that flew to a conference with my treatment side ear feeling almost just like it did at the end of treatment 4 years prior thanks to some very dry and stubborn caked on earwax covering my eardrum that ENT couldn't get loose and a monster bug that stung my ear and swelled it up 3x its normal size. But dangit, I was getting on that plane. Thirteen hour travel day to Chicago? No big deal. We made it safely. I'll save the rest of the drama, but you get the point.
The ASTRO conference and organization has been a steady stream of support and encouragement since my dear friend Jeff White found this article from 2018 and then my blog. To have been invited to an event of this size not once, but twice, still blows my mind. When I first attended in 2019, I was so incredibly intimidated and terrified to be in any of the presentation rooms by myself. No way I looked like a radiation oncologist. I felt so out of place, and just knew people were wondering what this little blonde girl from Alabama was doing here (and wearing heels…rookie). I almost immediately questioned why I had decided to launch myself into cancer world again like that. Why had I agreed to listen to presentation after presentation and clinical data about the exact treatment that defined the darkest and hardest days of my life. But the answer was I had a job to do. I had to give my patient perspective (which was pretty fresh at that point at just 2yrs post treatment) and I had promised to do it well.
As I landed in Chicago this year (this time with my hubs beside me) the same questions started to plague my mind. "What do you think you're doing here? Why do you think your perspective matters over anyone else? Don't you think that weird familiar discomfort your feeling in your ear could be another tumor? It's probably been long enough for something to start growing back, right?"
But again. I had a job to do, and I wanted to do it well. I needed to do it well for the patients.
I don't take these events lightly. They are pivotal moments in my journey, my healing, my identity, my confidence, and my humility. They bring be back to the sobering reality that I had cancer and there's a lot of life left I want to live. They help me reflect back on my experience and see the progress in the field and find joy that things are improving for current and future patients. They remind me of the purpose my survival and current health has and the beauty of all the friends and radonc family that unfortunate circumstances have given me. And while so many emotions resurface, events like ASTRO give me hope while chipping off bit by bit of the fear and internal distress cancer has caused. There's something freeing about telling people about the internal struggle that many hide very well, and them listening with a helpful heart. It makes it all feel a bit more normal when cancer feels anything but normal.
Huge thank you to all of those that have believed in me and trusted that what I have to say is relevant. You have given me courage. Thank you to those who have empowered me to speak and invited me to be a part of something far bigger than myself. You have given me strength to keep advocating when I feel like that road may be ending. Thank you to those who have listened with care and worked to understand the heart and not just the body of a patient. You give me the peace of feeling understood. And thank you to those who have loved and supported me through it all. You give
---
Please enjoy these scenic pics from our short outings in Chicago!